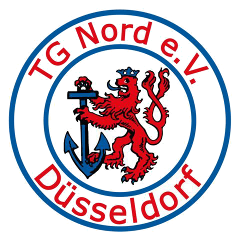 Padel Düsseldorf - TG Nord
Padel Düsseldorf
Padel is finally starting in Düsseldorf. At the TG Nord Lohausen facility. Since 2020, the padel ball has been flying in the two glass boxes, closing the padel gap between Cologne and Essen!
To start with, there were 2 padel courts.
But since the two paddle courts are already being used by about 200 members and guest players, the Düsseldorf padel facility naturally needs to be enlarged.
And this third paddle court is also about to be implemented.
Because: the city of Düsseldorf finances 30% of the costs - the remaining 70% (EUR 51,500.00) was generated by the second successful crowdfunding in the history of the association within 48 hours.
A really great success for the Düsseldorf padel community!
The padel project is backed not only by the club's chairman Erich Graw, but also by a large majority of the club, who approved the addition of padel tennis at an extraordinary general meeting.
Padel court booking for members and guests
You can book a padel court as a guest for EUR 48.00 per court and hour for 4 players.
If a member wants to play with guests, the guests book a single seat for EUR 12.00 per hour. During the prime time from Mon-Fri 17-22 hrs, Sat & Sun 11-22 hrs, a member can invite a maximum of 2 guests, outside the prime time also 3 guests. There is a padel shop in the clubhouse that sells padel rackets and rents them for a fee.
Padel Düsseldorf - TG Nord - 3 padel courts
Services Padel Düsseldorf - TG Nord
Indoor Padel
Outdoor Padel
Racket rental
Padel Training
Padel tournaments
Online booking
Gastronomy
Opening hours Padel Düsseldorf - TG Nord
Monday:

07:00 - 23:00

Tuesday:

07:00 - 23:00

Wednesday:

07:00 - 23:00

Thursday:

07:00 - 23:00

Friday:

07:00 - 23:00

Saturday:

07:00 - 23:00

Sunday:

07:00 - 23:00
Padel Düsseldorf - TG Nord Lohausen News
Contact Padel Düsseldorf - TG Nord Lohausen
Company:

Padel Düsseldorf - TG Nord Lohausen

Address:

Neusser Weg 92

POSTCODE:

40474

City:

Düsseldorf Lohausen

Land:

Germany