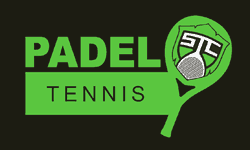 Padel Geretsried near Munich
In the spring of 2018, the Geretsried near Munich two brand-new outdoor padel courts (with artificial turf and floodlights), followed by an indoor padel court in 2019. On the grounds of the Sports Centre Hahn padel players from the region around Lake Starnberg, Munich and Bad Tölz can finally swing their padel rackets. The padel courts in Geretsried were designed by the padel court builder Padelcreations built.
And not far away is the Padel Club Munich - so the gaps on the padel map are finally closing in Bavaria too. And that's why the 1st Bavaro Padel League is being held in Geretsried!
This is how the padel courts were created at the Sportcenter Hahn facility - Padel Anlage Geretsried - Videos
Geretsried Padel courts booking
The playing hours of the padel courts are from 08.00 to 22.00.
The prices per padel court per hour are between 22,- and 24,- Euro.
Booking: Here you can book the padel courts directly. Then click on the "Padel" tab.
Or you can become a member of the Padel Tennis Club:
This is included in the club membership:
 Summer-Flat incl. floodlight
 10% on Padel Indoor
 Joining the padel community (match/player exchange)
 Online reservation up to 2 hours a day
 Pitch use also possible outside opening hours
Club membership costs
Padel Tennis:
Adults 250 Euro
Pupils / Students 125 Euro
Children U11 70 Euro
Combi package (tennis and padel):
Adults 375 Euro
Pupils / Students 187,50 Euro
Children U11 105 Euro
Geretsried Padel Training
Padel Academy 
Padel tennis is already the second most popular sport after football in Spain, Portugal and Argentina. Training for children and adults. Here you will be professionally trained!
Individual training
Individually adapted training for every level. Professional specific training tailored exactly to you. You will notice the quickest results with individual training.
Morning courses
For housewives or parents who start work later. Start the day with sport and a pre-ordered breakfast or a glass of prosecco.
Video analysis
With an HD high-speed camera, record your strokes and analyse them with one of our trainers. We will be happy to send you the recordings.
Padel Geretsried near Munich - 3 padel courts
Services Padel Geretsried near Munich
Indoor Padel
Outdoor Padel
Racket rental
Padel Training
Padel tournaments
Online booking
Gastronomy
Opening hours Padel Geretsried near Munich
Monday:

08:00 - 22:00

Tuesday:

08:00 - 22:00

Wednesday:

08:00 - 22:00

Thursday:

08:00 - 22:00

Friday:

08:00 - 22:00

Saturday:

08:00 - 22:00

Sunday:

08:00 - 22:00
Padel Munich Geretsried News
Contact Padel Munich Geretsried
Company:

Padel Munich Geretsried

Address:

Königsdorfer Weg 7

POSTCODE:

82538

City:

Geretsried

Land:

Germany