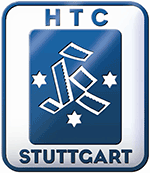 Finally. Padel. In Stuttgart.
In hardly any other region has padel tennis been in such high demand as in Stuttgart. And now, since 3 July 2019, the absolute best ball sport (you hear it all the time!) is also available in Stuttgart at the Stuttgarter Kickers hockey and tennis club. Currently Stuttgart's only padel court has modern LED lighting and you can easily book the padel court via the online booking system. Information on opening hours, prices, etc. can be found below.
And of course, tournaments and events take place on the Stuttgart Padel Tennis Court; the German Padel Tour also makes a stop in Stuttgart.
The pitch is located on the grounds of the HTC Stuttgarter Kickers. There are plenty of parking spaces available. And it's also easy to get to the padel fun in Stuttgart via public transport (bus stop "Hohe Eiche" - 2 minutes' walk from the hall).
The Panorama Padelcourt was built by Padel Klenert & Vey who are also the operator of the plant.
Padel Stuttgart - Book a court
Costs:
Monday - Friday
10:00 - 14:00: 20,- Euro
14:00 - 17:00: 24,- Euro
17:00 - 22:00: 28,- Euro
Saturday - Sunday
Subscription prices:
10er ticket until 17.00 h: 210,- Euro
10er ticket until 22.00 h: 250,- Euro
Single booking for pupils | students
12,00 Euro * (*only 4 pupils/students without participation of adults are allowed to play until 17.00h)
In addition, there are also annual flats for members and non-members.
Book: You can book directly here
Padel Stuttgart Padel Training
Padel coaching lesson 60 minutes incl. balls & rackets
40,- Euro per person (up to 4 persons)
By appointment 
Try-Outs 60 min 4 persons with coach incl. balls + rackets € 10,00/person
Coaching lessons 60 min (up to 4 persons) incl. balls + rackets € 40.00/person
Padel Stuttgarter Kickers - 1 padel courts
Services Padel Stuttgarter Kickers
Indoor Padel
Outdoor Padel
Racket rental
Padel Training
Padel tournaments
Online booking
Gastronomy
Opening hours Padel Stuttgarter Kickers
Monday:

10:00 - 22:00

Tuesday:

10:00 - 22:00

Wednesday:

10:00 - 22:00

Thursday:

10:00 - 22:00

Friday:

10:00 - 22:00

Saturday:

10:00 - 22:00

Sunday:

10:00 - 22:00
Padel Stuttgarter Kickers News
Contact Padel Stuttgarter Kickers
Company:

Padel Stuttgart Kickers

Address:

Bopseräcker 1

POSTCODE:

70597

City:

Stuttgart

Land:

Germany