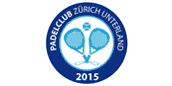 Padel Zurich UnterlandSince April 2016, this beautiful padel facility has been available in the greater Zurich area. The Padelclub Zürich Unterland is located in Basserdorf, just a stone's throw from Zurich Airport. In addition to padel, the sports facility also offers gastronomy, a fitness centre and tennis courts.
The outdoor padel court is available daily from 07:00 to 23:00 thanks to floodlights.
When renting equipment, you should pay attention to the opening hours of the restaurant (Mon. - Fri. from 07:30 - 23:00 & Sat. - Sun. from 11:00 - 17:00).
This is how you can book the padel court:
1. request via Contact form your login for the 'Court and Play' court reservation to
2. as soon as we have checked your data, you will receive an e-mail with the login data.
3. on https://live.courtandplay.com/padelclub-zu you can book your reservation
More Padel Tennis Courts in Switzerland.
---
Padel courts
Attachment:
Part of the bassersdorf x aktiv sports facility
Gastronomy
Fitness offer
Seats: 1 outdoor padel court with floodlight
Playing times: Daily from 07:00 - 23:00
Costs:
Place rent between 40 and 50 Swiss francs
Racket hire at the BXA restaurant
Balls on sale (3 pieces)
Book: Online booking or under Padel Zurich Unterlanden contact details
Service:
Other:
"CourtandPlay" annual subscription (CHF 400)
Padelshop (Head Padel, Bullpadel, NOX)
Paddle tournaments
Other sports
Padel Zürich Unterland - 1 padel courts
Services Padel Zurich Unterland
Indoor Padel
Outdoor Padel
Racket rental
Padel Training
Padel tournaments
Online booking
Gastronomy
Opening hours Padel Zurich Unterland
Monday:

07:00 - 23:00

Tuesday:

07:00 - 23:00

Wednesday:

07:00 - 23:00

Thursday:

07:00 - 23:00

Friday:

07:00 - 23:00

Saturday:

07:00 - 23:00

Sunday:

07:00 - 23:00
Padel Zurich Unterland News
Contact Padel Zurich Unterland
Company:

Padel Zurich Unterland

Address:

Grindelstrasse 20

POSTCODE:

8303

City:

Bassersdorf

Land:

Switzerland