Interview with Arnd Schade - Padel Münster
The German Padel Card is constantly filling up. Recently, there is now also a Padel Court in Münster. For Padel-Test, this was a welcome opportunity to conduct a short interview with the operator Arnd Schade.
Padel test: How did you become interested in padel?
Arnd Schade: Through two old friends of mine who are now both national padel players: Kirsten Wiegard & Darek Nowicki
Padel test: When and where did you first play padel yourself?
Arnd Schade: About 1.5 years ago in Essen (see also Padel at TVN Essen), namely with the above-mentioned Darek Nowicki, the current German No. 1!
Padel test: What do you think is special about padel?
Arndt Schade: It's this nice mixture of fun and sport, to move playfully, to have fun together. You are also happy when the opposing team scores spectacular points. Winning tends to come second.
Padel test: You started with one place - is a second place planned in the near future?
Arnd Schade: We are now observing the development. As soon as we notice that capacities have not only been reached but are increasing, we can of course react quickly, especially since we are currently the only German manufacturer of padel courts with our other company Trendsport Rummenigge GmbH.
Padel test:  There was an official opening event on 11 February - what was there to see?
Arnd Schade: We had a lot of celebrities from the padel scene as our guests (including Victoria Iglesias, current No. 13 in the world rankings, as well as the German women's and men's national teams). In addition to numerous show matches, there was always the opportunity to take part in short TRY OUTs for everyone.
For more information on prices, training, try outs etc., please visit the Padel Münster overview page.
Indoor Padel
Outdoor Padel
Racket rental
Padel Training
Padel tournaments
Online booking
Gastronomy
Padel Tennis Location Map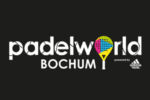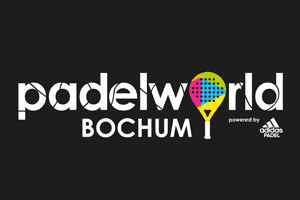 Wilson becomes main sponsor of padelworld Bochum: strategic partnership to promote padel in Germany
padelworld Bochum: Wilson becomes main sponsor of padelworld Bochum. In addition to branding on the facility, joint projects and the strategic promotion of padel in Germany are...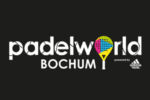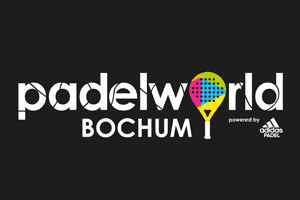 Padelworld Bochum: Impact for Padel in Bochum
padelworld Bochum: Germany's largest outdoor padel facility opens on the last weekend of September in Bochum After three years of planning and eight weeks of construction, the facility will open on 26 September 2020....
Bochum
Padel courts
Padel Tournament
Padelworld