Map of Padel courts in Germany, Austria and Switzerland - UPDATE
New: Padel Wallau (between Frankfurt and Wiesbaden) and Padel at TC Hard (near Bregenz on Lake Constance)
Map of Padel courts in Germany, Austria & Switzerland (as of 19.04.2017)
In 2016, padel made a big leap forward in Germany. There were a lot of great padel tournaments with outstanding international and national padel players - and there were a lot of world ranking points to be won! But besides this further development in competitive sport, there was another development in German padel sport that is even more important:
New padel courts!
There are still some white areas on the German padel map, but the gaps are closing step by step.
Three new facilities were added in Karlsruhe and not far away in Heilbronn there is also an outdoor padel court with floodlights - a real padel centre is being created here in Baden-Würtemberg. In Berlin, the Reinickendorfer Füchse facility was added, a third padel court was inaugurated at the Padel Club Berlin International and Padel Berlin at Ostkreuz is now also building indoor padel courts, so that year-round padel fun will soon be guaranteed there.
And in NRW, padel courts were added at the Essen Tennis Centre, a great new padel facility in Cologne (and already the second locally) and an outdoor padel court at Tennis Point in Herzebrock.
In 2017, more courts and padel facilities will be added throughout Germany. On 15 January, a new indoor padel court was added in Münster in the Soccer Halle Rummenigge, and the new padel location between Frankfurt and Wiesbaden is already playable: 2 indoor courts at the Multisports RheinMain facility in Wallau-Hofheim am Taunus - But it will not officially start until 1 May. And just around the corner in Wiesbaden-Schlierstein, two more padel courts will probably be built this year. So the Rhine-Main region will soon become a real padel hotspot.
There are concrete plans for further new padel courts in 2017 at THC Münster (2 outdoor courts), 2 courts in Bremen-Vahr, a padel court in the Olympiapark Berlin, 2 courts in Nuremberg as well as 10 indoor courts and 4 outdoor courts in Düsseldorf and probably 5 padel courts in Bochum. Further plans already exist for Dortmund. We will update this information as soon as there is news.
Austria and Switzerland top in padel!
But if you think that Austria or Switzerland have to hide behind their big brother in the north, you are very much mistaken. There are already 6 padel facilities in Austria (plus another under construction) and 8 padel locations in Switzerland (with another to be added in 2017) - in terms of padel courts per inhabitant, these two countries are clearly ahead of Germany! And the fact that this is likely to remain the case for some time to come is shown by the latest Padel facility in Vorarlberg at TC Hard near Bregenz.
Of course, all three countries are still clearly behind the padel mother country Spain - even if you add up all the padel venues. But the current development is encouraging. Padel is on the rise! Let's hope that at some point we will have "Spanish conditions" in the German-speaking world 😉
Map legend:
orange = existing padel courts
blue = upcoming padel courts
Overview of padel courts in Germany:
And if you live close to the border with the Netherlands, you might find the next padel court here:
Padel Tennis Location Map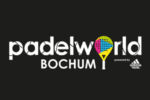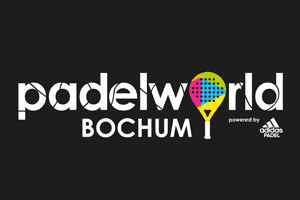 Wilson becomes main sponsor of padelworld Bochum: strategic partnership to promote padel in Germany
padelworld Bochum: Wilson becomes main sponsor of padelworld Bochum. In addition to branding on the facility, joint projects and the strategic promotion of padel in Germany are...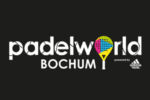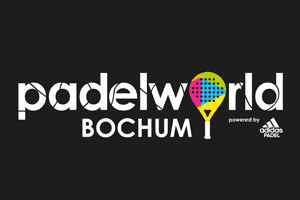 Padelworld Bochum: Impact for Padel in Bochum
padelworld Bochum: Germany's largest outdoor padel facility opens on the last weekend of September in Bochum After three years of planning and eight weeks of construction, the facility will open on 26 September 2020....
Bochum
Padel courts
Padel Tournament
Padelworld