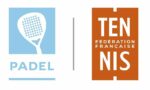 Since 2014, padel has been organised by the French Tennis Federation. Previously, this was done by the padel association "Ligue National de Padel", which was founded in 2013.
The French tennis federation can rely on a broad network with many partnerships (e.g. the former tennis professional and current padel player and padel court builder Henri Leconte Padel or Gael Monfils) and his great history.
The long-term goal of the association is to be able to win over the younger generation for padel in order to establish the sport in the long term. As a member of the World Padel Federation F.I.P. the appropriate structures could be created for this in all relevant areas.
There are now around 1,000 padel courts in France and over 100,000 padel players.
That's not much compared to its neighbour Spain - but French padel sport is catching up with 7 mile boots. Accordingly, more and more French padel professionals can be found in the padel world rankings.
Background information on the French Tennis Federation:
The French Padel Federation was founded in 1989 and officially recognised by the Ministry of Sport just three years later, in 1992. Since 2014, padel has been managed by the French Tennis Federation.
President: Gilles Moretton
Director General: Amélie Oudéa-Castéra
Chief Padel Officer: Arnaud Di Pasquale
The fields of action of the Padel Association France in practice:
Support for the establishment and development of new padel locations

Standardisation of padel competitions in France

Conduct padel coach training

Recruitment of national teams for international competitions

Technical advice on the procurement and implementation of padel courts

Coordination with partner institutions worldwide

Measures to activate and communicate the sport of padel in France

FIP Membership
EPA Membership
Non-profit
Association account
Padel Federation France News
Contact Padel Federation France
Address:

Roland Garros Stadium, 2 Avenue Gordon-Bennett

POSTCODE:

75016

City:

Paris

Land:

France