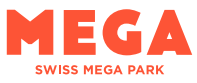 The Swiss Mega Park offers a huge sports programme and of course padel is not to be missed: padel enthusiasts can really let off steam on the covered outdoor courts with floodlights. Fun is guaranteed.
The Swiss Mega Park in Frenkendorf, 20 minutes south-east of Basel and therefore also of interest to German cross-border commuters from Weil am Rhein and Freiburg.
Padel Swiss Mega Park Book seats
Attachment: Part of the Swiss Mega Park Frenkendorf (sports park)
Restaurant
Seats: 3 outdoor padel courts with floodlights (covered)
Playing times: Daily from 09:00 - 23:00
Costs: Mon. - Sat. 09:00 - 23:00: 40,- CHF
Sun. 09:00 - 20:00: 40,- CHF
Spontaneous booking 09:00 - 12:00: 25,- CHF
Subscription of 10 each 36,- CHF
Season fixed seat each 34,- CHF
Rental fee padel rackets: 5,- CHF
Book: Online booking or via Swiss Mega Park Basel Contact details
Other: Other sports
All Padel courts in Switzerland at a glance!
Padel Basel Frenkendorf - 3 padel courts
Services Padel Basel Frenkendorf
Indoor Padel
Outdoor Padel
Racket rental
Padel Training
Padel tournaments
Online booking
Gastronomy
Opening hours Padel Basel Frenkendorf
Monday:

09:00 - 23:00

Tuesday:

09:00 - 23:00

Wednesday:

09:00 - 23:00

Thursday:

09:00 - 23:00

Friday:

09:00 - 23:00

Saturday:

09:00 - 23:00

Sunday:

09:00 - 23:00
Padel Swiss Mega Park Basel - Frenkendorf News
Contact Padel Swiss Mega Park Basel - Frenkendorf
Company:

Padel Swiss Mega Park Basel - Frenkendorf

Address:

Schützenstrasse 2

POSTCODE:

4402

City:

Frenkendorf

Land:

Switzerland