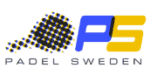 The Swedish Padel Federation "Swedish Padelförbundet" sees itself in the task of promoting and managing the sport internationally as well as nationally. Padel is one of the fastest growing sports in Sweden and worldwide.
New courses and clubs are born alive with rapid speed from north to south in Sweden and federation we will make sure to coordinate activities and competitions all over the country.
We will also drive on common issues like the junior venture and leagues. We are also responsible for the collection and jacking of the Swedish national team. The union also has the task of being a central point for ideas and issues that paddle in our country.
Godspeed // The Board of Swedish Padelförbundet
FIP Membership
EPA Membership
Non-profit
Association account
Padel Federation Sweden News
Kontakt Padel Verband Schweden
Address:

Hindbärsvägen 22

POSTCODE:

26935

City:

Båstad

Land:

Sweden