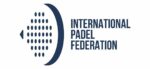 Padel World Federation FIP
The International Padel Federation FIP was founded in July 1991 as an agreement between the Argentine, Spanish and Uruguayan Padel Associations.
The World Padel Federation, often just called FIP Padel, is a non-profit organisation, for an indefinite period of time, whose aim is to promote all forms of padel worldwide and to facilitate member countries' access to the international sporting world, as well as to set standards for players of all ages, coaches, referees and tournaments. The long-term goal of the FIP is recognition with the IOC and the associated participation of Padel at the Olympic Games.
The FIP also organises the World Padel Championships for men, women and juniors and keeps the world ranking list, which is much sought after among the players.
Padel World Federation FIP
FIP Membership
EPA Membership
Non-profit
Association account
Padel World Federation FIP News
Contact Padel World Federation FIP
Address:

Calle Ayala n.158. bajo, D

POSTCODE:

28009

City:

Madrid

Land:

Spain