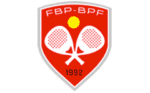 The Belgian Padel Federation "Padel Belgium" has existed since 1992 and generally aims to promote and advance padel in its own country. In doing so, the association mainly focuses on representing Belgium in the World Padel Federation FIP as well as other national federations and the promotion of padel locations in their own country.
In addition, the Belgian Padel Federation is doing everything it can to bring the Spanish popular sport closer to as many people in Belgium as possible and to inform them about it, also with the support of media partners, sponsors and multipliers.
In addition, Belgium hosted the qualification for the World Padel Championship in Mallorca for the first time in 2014 with the padel site in Ghent.
The Padel Belgium team consists of President Philippe Werts, Vice President and Communications Officer Alexandre Pavy and Brian Grillmaier, who is operationally responsible for the development of Padel.

The team also includes Jan Bonnarens, who specifically looks after padel development in Flanders.
FIP Membership
EPA Membership
Non-profit
Association account
City:

Brussels

Land:

Belgium