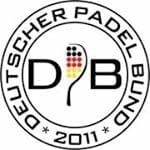 The Deutscher Padel Bund e.V. (current information at www.deutscherpadelbund.de) was founded in July 2011 and is the leading padel association in Germany. The DPB has been in negotiations with the international padel federation FIP for a long time and cooperates with some of the most renowned padel equipment suppliers in Germany and Europe.
Map of Padel locations
Among other things, the DPB padel association organises a Germany-wide tournament series, the
German Padel Tour,
 Training camps for German padel selectors and seminars in theory and practice for aspiring padel coaches and, of course, inaugurations for new padel facilities throughout Germany:
Furthermore, the German Padel Federation organises training camps with the official coach of the DPB and is currently setting up various padel tennis departments to proactively develop the sport of padel in Germany.
Current Board of Directors of the DPB:
DPB President: Jörg Messerschmidt
DPB Vice President: Hubert Bullach - Finance
DPB Vice President: Thomas Lönegren - Competitive Sports / Popular Sports / Coach Education
DPB Vice President: N.N.
DPB Vice President: N.N.
DPB Vice President: Jörg Vogel
DPB Vice President: Harry Payrleitner
See also: Minutes of the DPB General Assembly 2019
==>> All German Padel Federation Tournaments and German Padel Tour Tournaments at a glance!
Here it goes to the Website of the German Padel Federation and here to the Facebook page of the DPB.
Register of associations, tax office and bank details:
Register Court: VR 4918 Duisburg Local Court
Tax number: 101-5764-1406 FA Dinslaken
Extract from the Duisburg Register of Associations (as of 18.09.2017 - as soon as a new extract is available with the status of the 2019 General Assembly, the data will be updated here; Gallery):
FIP Membership
EPA Membership
Non-profit
Association account
Address:

Mühlheimer Str. 214

POSTCODE:

47057

City:

Duisburg

Land:

Germany