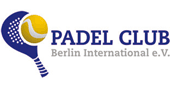 Padel Berlin Club International
The Padel Club Berlin International was founded as the second padel facility after the location Padel Berlin Friedrichshain built in September 2013 in the south-east of the capital. Operator and padel lover Tim Kölling discovered his passion for the sport of padel tennis in Spain and spontaneously decided to do something with padel.
###
Unfortunately, this padel facility is currently not active.
But there are two great alternatives nearby:
###
He left 2 seats of the manufacturer Brako-Padel in the small leisure oasis on Sterndamm in Berlin Johannisthal, right next to the courts of the local tennis club and not far from the Gründer- und Technologiezentrum Adlershof.
After the completion of the two padel courts and the cultivation of the facility with a bar area and sun terrace, regular tournaments, training sessions and introductory courses already took place in 2014. In the meantime, a third padel court has been added to the facility.
Padel Courts Padel Berlin - Club International
Costs:
09:00 - 22:00 for 24,- Euro / place
10er card: 12 hours for 60,- Euro (2 extra hours included in the price)
Floodlight use: 2,- Euro / hour
Borrowing padel rackets: 2,- Euro
Padel balls: 5,- EuroAnnual membership: 350,- Euro
4-month membership: 200,- Euro
Monthly membership: 60,- Euro
Pensioner & student discounts against proof
Book: After consultation via Padel Club Berlin International Contact details
Padel Training Berlin International
Weekly taster courses (free of charge)
Group training (from 10,- Euro / hour)
Individual training (20,- Euro / hour)
Padel courses
Padel training for kids
Overview of all Padel courts in Berlin.
Padel Berlin Club International - 3 padel courts
Services Padel Berlin Club International
Indoor Padel
Outdoor Padel
Racket rental
Padel Training
Padel tournaments
Online booking
Gastronomy
Opening hours Padel Berlin Club International
Monday:

09:00 - 22:00

Tuesday:

09:00 - 22:00

Wednesday:

09:00 - 22:00

Thursday:

09:00 - 22:00

Friday:

09:00 - 22:00

Saturday:

09:00 - 22:00

Sunday:

09:00 - 22:00
Padel Berlin - Club International News
Contact Padel Berlin - Club International
Company:

Padel Berlin - Club International

Address:

Sterndamm 24

POSTCODE:

12847

City:

Berlin

Land:

Germany