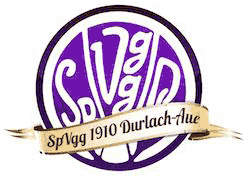 Padel Durlach Aue Karlsruhe
Padel Durlach Aue: Alongside Berlin, Karlsruhe is developing into a padel centre in Germany. Together with the padel court of the Spielvereinigung 1910 Durlach-Aue e.V., there are already five padel facilities in Karlsruhe. At the moment, two outdoor padel courts with artificial turf and floodlights are available in Durlach-Aue.
In addition to local padel club tournaments, Durlach-Aue and the other Karlsruhe padel clubs now also host international padel tournaments (FIP, German Padel Tour, etc.), which are currently unparalleled in Germany in terms of size (number of participants, prize money, padel courts).
Book Padel Durlach Aue courts
It is possible to book individual lessons in advance. To do so, you either have to put a Euro 7.- stamp in the schedule of the corresponding week or book a fixed hour for the whole season via the office (also costs Euro 7.- per hour).
The booking schedule will be posted on the notice board by the outdoor tennis courts. Individual tokens are available in the fitness studio (Mon 07:00-14:00 and 20:30-22:30, Tue 08:00-22:00, Wed 08:00-15:00, Thu 08:00-22:00, Fri 07:00-21:00, Sat 08:00-15:00, Sun 09:00-13:00), in the office (Mon,Wed,Fri 09:00-12:00, Thu 17:00-20:00) or in the clubhouse "Auemers".
The contact person for the padel tennis department is Frank Cramer.
Costs:
Seat rental: 7,- Euro
Rental fee padel rackets: 2,50,- Euro
Padel balls (3 pieces): 2,50,- Euro
Other: Annual membership from 128,- Euro
Book: After consultation via Padel Karlsruhe Durlach-Aue Contact details
All Padel Courts in Karlsruhe in the overview!
Padel Durlach Aue Karlsruhe - 2 padel courts
Services Padel Durlach Aue Karlsruhe
Indoor Padel
Outdoor Padel
Racket rental
Padel Training
Padel tournaments
Online booking
Gastronomy
Opening hours Padel Durlach Aue Karlsruhe
Monday:

09:00 - 23:00

Tuesday:

09:00 - 23:00

Wednesday:

09:00 - 23:00

Thursday:

09:00 - 23:00

Friday:

09:00 - 23:00

Saturday:

09:00 - 23:00

Sunday:

09:00 - 23:00
Padel Karlsruhe Durlach-Aue News
Contact Padel Karlsruhe Durlach-Aue
Company:

Padel Karlsruhe Durlach-Aue

Address:

Erlachseeweg 1

POSTCODE:

76227

City:

Karlsruhe

Land:

Germany