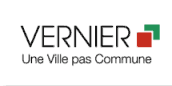 The second Padel facility in Geneva is located in Vernier and is housed in the local tennis club. The outdoor padel court is laid out with artificial turf and with floodlights, matches can be played deep into the night.
All Padel Geneva - Vernier tournaments at a glance!
There is also an online reservation: http://tennis.vernier.ch/ (there is a dropdown menu at the bottom right - scroll to the very end and you will find the entry for the Indoor Padel Court).
More Padel facilities in Switzerland at a glance!
---
Padel courts
Attachment: Part of the local tennis & badminton club
Wet and changing area
Large outdoor terrace
Parking facilities
Seats: 1 outdoor padel court (artificial turf)
Playing times: Daily from 09:00 - 22:00 hrs
Costs:
Book: Online booking or via Padel Geneva Vernier Contact details
Service:
Other:
Padel Geneva - Vernier - 1 padel courts
Services Padel Geneva - Vernier
Indoor Padel
Outdoor Padel
Racket rental
Padel Training
Padel tournaments
Online booking
Gastronomy
Opening hours Padel Geneva - Vernier
Monday:

09:00 - 22:00

Tuesday:

09:00 - 22:00

Wednesday:

09:00 - 22:00

Thursday:

09:00 - 22:00

Friday:

09:00 - 22:00

Saturday:

09:00 - 22:00

Sunday:

09:00 - 22:00
Padel Geneva - Vernier News
Contact Padel Geneva - Vernier
Company:

Padel Geneva - Vernier

Address:

Via Monnet 10

POSTCODE:

1214

City:

Vernier

Land:

Switzerland