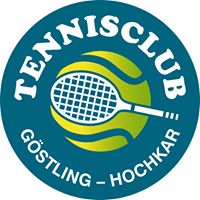 Padel Göstling an der Ybbs
Tennis Club Göstling an der Ybbs (Lower Austria) - since 2018 also with a padel court! By the way, two thirds of the total costs of about 45,000 euros for the padel court were covered by sponsors.
The TC Göstling has 1 padel court and 3 outdoor tennis courts.
The padel court opening took place in 2018 (construction completion already in week 24).
Contact person is Klaus Blaimauer, chairman of TC Göstling.
Padel Göstling an der Ybbs - 1 padel courts
Services Padel Göstling an der Ybbs
Indoor Padel
Outdoor Padel
Racket rental
Padel Training
Padel tournaments
Online booking
Gastronomy
Opening hours Padel Göstling an der Ybbs
Monday:

09:00 - 22:00

Tuesday:

09:00 - 22:00

Wednesday:

09:00 - 22:00

Thursday:

09:00 - 22:00

Friday:

09:00 - 22:00

Saturday:

09:00 - 22:00

Sunday:

09:00 - 22:00
Padel Göstling an der Ybbs News
Contact Padel Göstling an der Ybbs
Company:

Padel Göstling an der Ybbs

Address:

Stone brook wall 33

POSTCODE:

3345

City:

Göstling an der Ybbs

Land:

Austria