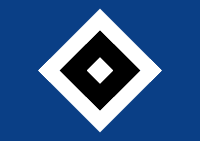 Padel HSV: The first padel court at a Bundesliga football club - Hamburg's HSV! Germany's "highest" padel tennis court is now located on the grounds of the Alexander Otto Academy at HSV.
Right at the top of the Hamburger Sport Verein's junior academy is now a Padel Premium court from the Padelplatzbauers Padelcreationswhere the budding HSV stars can let off steam. This is a special construction to ensure structural stability even under stronger wind loads. Therefore, a triple-pillar frame construction (according to site-specific statics) was used.
A video of the inauguration of the academy and the HSV Padel court:
https://tv.hsv.de/player/list/free/10280918/1
Book Padel HSV court?
That is unfortunately not possible: the described padel facility of HSV Fußball AG is a non-public facility that is only available for the HSV-internal use of the Alexander-Otto-Akadmie.
Attachment:  Part of the Alexander Otto Academy (HSV Campus)
Seats:  1 outdoor padel court
You can find an overview of the current padel courts in Hamburg here: Padel Tennis Hamburg
Padel Hamburg HSV - 1 padel courts
Services Padel Hamburg HSV
Indoor Padel
Outdoor Padel
Racket rental
Padel Training
Padel tournaments
Online booking
Gastronomy
Opening hours Padel Hamburg HSV
Contact Padel Hamburg HSV
Company:

Padel Hamburg HSV

Address:

Sylvesterallee 7

POSTCODE:

22525

City:

Hamburg

Land:

Germany