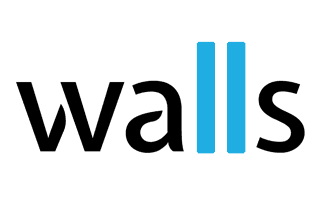 padelBOX Cologne by walls: Germany's largest padel facility is in Cologne. The padelBOX Köln von walls has no less than 4 courts to offer. To ensure that these are well filled, the Cologne League and the NRW League take place on the facility in addition to tournaments.
padelBOX Player Exchange
And if you don't have a padel partner yet, you can register at the player exchange: A pull-fun tournament (depending on the participants in several groups and in different playing strengths) to get to know new padel players in your playing strength and to expand your circle of playing partners.
The event takes place every Sunday and public holiday from 11:00 - 13:00.
The Games Exchange is really for every player. Just drop by and paddle with new contacts. Registrations in advance and questions about the Games Exchange are also possible at padel@walls.de. The fee for the game exchange is 12,- Euro for 2 hours. This includes court fee and padel balls.
Kölnliga 2.0 - The padel league for Cologne - Köln Padel
The Cologne League 2.0 is divided into three categories: Rookie, Amateur and PRO. In this mode, you can organise league matches online and collect victory points. Whether alone or in a team - in the end, the points collected decide the ranking in the table. A league event costs 12 euros per padel player for 2 hours.
Other padel courts nearby: Padel courts Cologne
Book Padel Walls courts
Costs: Prices:
Monday - Friday
08:00 - 17:00: 22,- Euro
17:00 - 21:00: 26,- Euro
21:00 - 23:00: 22,- Euro
Saturday - Sunday
08:00 - 23:00: 22 Euro
Subscription prices Padel Cologne Walls:
Monday - Friday
Price level 1: 08:00 - 17:00 and 21:00 - 23:00
Price level 2: 17:00 - 21:00Saturday - Sunday
Price level 1: 08:00 - 23:00
Price level 1 / Price level 2
10er Card 198,- Euro / 234,- Euro
10er Karte 90min 297,- Euro / 351,- EuroAnnual subscription 60min 860,- Euro / 930,- Euro
Annual subscription 90min 1290,- Euro / 1390,- Euro6-month subscription 60min 460,- Euro / 530,- Euro
6-month subscription 90min 690,- Euro / 780,- EuroRental fee for balls and rackets
Book: Online booking
Padel Cologne training offer of the walls ACADEMY 
"Padel in 3 hours"
Individual training
Team training
Group training
1,3 & 5-Day Training
Youth training (hour per child 10,- Euro)
Padel Clinics & Camps
Pro Training for (Semi) Professionals
Padel coach training (licence bronze, silver & gold)
Note: In addition to padel tennis, you can also play classic tennis at the Walls facility.
Padel Cologne Walls - 4 padel courts
Services Padel Cologne Walls
Indoor Padel
Outdoor Padel
Racket rental
Padel Training
Padel tournaments
Online booking
Gastronomy
Opening hours Padel Cologne Walls
Monday:

08:00 - 23:00

Tuesday:

08:00 - 23:00

Wednesday:

08:00 - 23:00

Thursday:

08:00 - 23:00

Friday:

08:00 - 23:00

Saturday:

08:00 - 23:00

Sunday:

08:00 - 23:00
Padel Cologne - Walls News
Contact Padel Cologne - Walls
Company:

Padel Cologne - Walls

Address:

Kronstädterstr. 100

POSTCODE:

50858

City:

Cologne

Land:

Germany