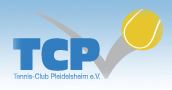 Padel Pleidelsheim Ludwigsburg
Since March 2019, the first padel court in the Ludwigsburg area has finally been open, at the TC Pleidelsheim.
Thanks to the commitment of Jimena Gonzalez-Galino, the first padel court opened in the Stuttgart area. She organises regular open padel meetings for beginners and advanced padel players. Get in touch with her and enter the big, wide world of padel!
Book Padel Pleidelsheim court
Book: Online booking
Reservation plan for TCP Padel Court
Reservations are possible max. 14 days in advance with the exception of club events (e.g. tournaments or company events).
Please list all players with first and last name in the reservation.
Reservations are only possible for 1 hour at a time. If the court remains free after the hour, you are welcome to continue playing.
Reservation with guest player:
Please list guest players with first and last name in the reservation and additionally mark them with "Guest".
Guest players are only allowed to play 3 times. After that you have to become a TCP member.
There is a €10 fee per hour & guest player. Payment in cash via letterbox in the clubhouse hallway.
Guest players are also allowed to play for more than one hour if the court remains free. However, you have to pay for each additional hour.
On Thursdays from 6 pm onwards, no guests are allowed to play, only TCP members.
Padel Training Pleidelsheim
Basic course training exclusively for TCP members with Jimena
Tuesdays, from 7 pm
Contact: about Jimena Gonzalez-Galino - see Contact details
Padel Pleidelsheim Ludwigsburg - 1 padel courts
Services Padel Pleidelsheim Ludwigsburg
Indoor Padel
Outdoor Padel
Racket rental
Padel Training
Padel tournaments
Online booking
Gastronomy
Opening hours Padel Pleidelsheim Ludwigsburg
Monday:

08:00 - 22:00

Tuesday:

08:00 - 22:00

Wednesday:

08:00 - 22:00

Thursday:

08:00 - 22:00

Friday:

08:00 - 22:00

Saturday:

08:00 - 22:00

Sunday:

08:00 - 22:00
Padel Ludwigsburg Pleidelsheim News
Contact Padel Ludwigsburg Pleidelsheim
Company:

Padel Ludwigsburg Pleidelsheim

Address:

Blumenstrasse

POSTCODE:

74385

City:

Pleidelsheim

Land:

Germany