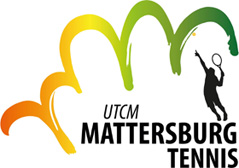 Padel Tennis in Mattersburg!
On 24 July, construction work began on the first padel court at the UTC Mattersburg facility.
In the meantime, the 1st padel court in Burgenland has been set up on a club basis and can be played on!
More info coming soon...
Contact: Johannes Fröhlich
0664 4408088
hannes_fro@bnet.at
---
Padel courts
Attachment: UTC Mattersburg
Seats: 1 Outdoor space
Playing times: ...
Costs: ...
Book: Book padel court here
Service: yes
Other: ...
Padel UTC Mattersburg - 1 padel courts
Services Padel UTC Mattersburg
Indoor Padel
Outdoor Padel
Racket rental
Padel Training
Padel tournaments
Online booking
Gastronomy
Opening hours Padel UTC Mattersburg
Padel UTC Mattersburg News
Contact Padel UTC Mattersburg
Company:

Padel UTC Mattersburg

Address:

Wulkalände 1

POSTCODE:

7210

City:

Mattersburg

Land:

Austria