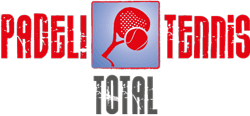 Padel Nuremberg CAM: The plant of the Club at the Marienberg is certainly one of the most beautiful facilities in the Nuremberg area! And since August 2016, there is finally padel in Nuremberg. You can swing your padel rackets on 2 state-of-the-art padel courts (artificial turf and floodlights). After the padel match, you can enjoy food and drinks in the club restaurant "Sokrates am Marienberg".
Large padel tournaments (e.g. German Padel Tour) are regularly held at the padel facility on the Marienberg.
In a park-like green area of 42,000 sqm in the north of Nuremberg, the CAM (Club am Marienberg) with its artificial turf hockey pitch, 14 Rotgrand outdoor pitches and 5 indoor pitches offers its approx. 650 members perfect conditions for your sport. In addition to padel tennis, the Club am Marienberg also offers classic tennis, field and indoor hockey and cheerleading.
Nuremberg CAM Book Padel Courts
Costs:
Unit prices per 45 minutes
Monday till Friday
08:00 - 17:30 for 22,- Euro
Monday till Friday
17:30 - 23:00 for 26,- Euro
Saturday, Sunday, Holidays
full day for 26,- Euro
-> Subscription prices by arrangement
Rental rackets: 2,- Euro
Balls: 1,- Euro
Instruction: 8,- Euro / person
Book: After consultation via Padel Nuremberg CAM contact details
Nuremberg CAM Padel Training
Coach lesson 30,00,- Euro (max. 6 pers.) plus court fee
Try Outs (Bookable daily from 08:00 to 23:00)
Further training offers on request
Playing in Germany: Padel courts in the overview!
Padel Nürnberg CAM - 2 padel courts
Services Padel Nuremberg CAM
Indoor Padel
Outdoor Padel
Racket rental
Padel Training
Padel tournaments
Online booking
Gastronomy
Opening hours Padel Nuremberg CAM
Monday:

08:00 - 23:00

Tuesday:

08:00 - 23:00

Wednesday:

08:00 - 23:00

Thursday:

08:00 - 23:00

Friday:

08:00 - 23:00

Saturday:

08:00 - 23:00

Sunday:

08:00 - 23:00
Padel Nuremberg - Club am Marienberg (CAM) News
Contact Padel Nuremberg - Club am Marienberg (CAM)
Company:

Padel Nuremberg - Club am Marienberg (CAM)

Address:

Marienbergstrasse 106

POSTCODE:

90411

City:

Nuremberg

Land:

Germany