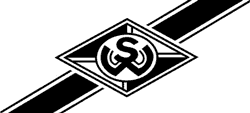 Padel has been played on Germany's North Sea coast since 2011. Germany's first padel facility with two outdoor padel courts and real padel carpet is located on the club grounds of the multi-discipline club SC Schwarz-Weiß Cuxhaven.
Surrounded by other traditional sports and an all-encompassing sports ground, padel fans from the north can really enjoy themselves here and have a bite to eat or a drink after the padel match at the "Casa da Mira" restaurant.
Padel fan Martin Sukal is the initiator of the padel facility and the first point of contact when it comes to court bookings, introductory courses, training, tournaments or membership.
Padel rackets, shoes and balls can also be borrowed from the tennis coach. So there is no reason not to start playing padel tennis in Cuxhaven right away!
Book Padel Courts Cuxhaven
Costs:
8,50 Euro / h (Members 8,- Euro)
Rental costs rackets and balls: 1,- Euro / h
Membership: Annual fee for Padel: 75,- Euro
Book:
Only by arrangement via Padel SC Cuxhaven contact details or with Martin Sukal (Tel.: +49 (0) 4721 / 399847).
Equipment rental, padel rackets, sports shoes, equipment can be rented from Mr Scott Gabel.
Overview of the Padel courts in Cuxhaven.
Padel SC Cuxhaven - Padel courts
Services Padel SC Cuxhaven
Indoor Padel
Outdoor Padel
Racket rental
Padel Training
Padel tournaments
Online booking
Gastronomy
Opening hours Padel SC Cuxhaven
Monday:

10:00 - 22:00

Tuesday:

10:00 - 22:00

Wednesday:

10:00 - 22:00

Thursday:

10:00 - 22:00

Friday:

10:00 - 22:00

Saturday:

10:00 - 22:00

Sunday:

10:00 - 22:00
SC Schwarz-Weiß Cuxhaven e. V. News
Contact SC Schwarz-Weiß Cuxhaven e. V.
Company:

SC Schwarz-Weiß Cuxhaven e. V.

Address:

Field path 66/68

POSTCODE:

27474

City:

Cuxhaven

Land:

Germany