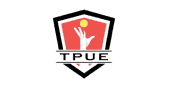 Padel Zurich - Unterengstringen
Back in 2010, TC Unterengstringen near Zurich launched the padel pilot project with the Swiss Padel Federation started. With the construction of the padel court, unceremoniously on the tennis club's grounds, the sport of padel can once again demonstrate that padel is not only a good complement to tennis, promotes the sport of tennis, but can also be economically interesting for tennis clubs.
In the meantime, the TCU has 3 padel courts and is thus equipped to host larger padel tournaments in the Limmattal / Zurich region!
Members of the TCU as well as non-members can use the padel court via the Online reservation system book.
More Padel Tennis Courts in Switzerland!
---
Padel courts
Attachment:
Part of the Tennis and Padel Club Unterengstringen
Sun terrace with seating
Wet and changing area
Club restaurant
Seats: 3 outdoor padel courts (silver, blue padel carpet) with floodlights
Playing times: Daily from 08:00 - 22:00 hrs
Costs:
Prices per unit (90 min)

Members: free of charge
Member with guests: 15,- CHF / guest
Guests: 40 CHF / 60min or 60 CHF / 90min
Padel racket rental: 5,- CHF
Balls can be bought in the restaurant.
Book: Online booking or under Padel Zurich Unterengstringen contact details
Service: Padel Lessons
1 hour incl. rackets & balls
1 pupil: CHF 60
2 pupils: CHF 35,- each
3 pupils: CHF 25,- each
4 pupils: CHF 20,- each
+ 15,- CHF court rental / student (not applicable for members)
Other:
Padel annual membership from 390,- CHF
Paddle tournaments (e.g. Zurich Open)
Other sports
Padel Zürich - Unterengstringen - 3 padel courts
Services Padel Zurich - Unterengstringen
Indoor Padel
Outdoor Padel
Racket rental
Padel Training
Padel tournaments
Online booking
Gastronomy
Opening hours Padel Zurich - Unterengstringen
Monday:

08:00 - 22:00

Tuesday:

08:00 - 22:00

Wednesday:

08:00 - 22:00

Thursday:

08:00 - 22:00

Friday:

08:00 - 22:00

Saturday:

09:00 - 22:00

Sunday:

09:00 - 22:00
Padel Zurich - Unterengstringen News
Contact Padel Zurich - Unterengstringen
Company:

Padel Zurich - Unterengstringen

Address:

Chriesihogerweg

POSTCODE:

8103

City:

Unterengstringen

Land:

Switzerland