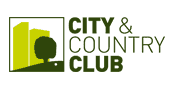 Padel Vienna - Wienerberg
The City & Country Club Wienerberg offers the most extensive range of racket sports in the city. Of course, padel is not to be missed: Two indoor padel courts are open all year round. And there is also a single indoor padel court!
Members and guests of the City & Country Club Wienerberg can use the sauna area after each racket sports session at no extra charge. The coaching service can also be used: ... led by racket sports professional Christian Schmiedt, the C&C Padeltennis Academy is located in the first indoor padel facility in Austria.
From beginners to specialists, you will find the best training conditions to start or perfect this fast-paced and exciting sport.
More Padel courts in Austria in the overview!
---
Padel courts
Attachment: Part of the City & Country Club in the south of Vienna
Sauna
Restaurant
Seats: 2 indoor padel courts (green artificial turf) with floodlights
Playing times: Mon - Sun: 07:00 - 23:00
Costs:
Seat rental depending on playing time between 24,- and 28,- Euro
Rental fee padel rackets: 5,- Euro
Rental fee balls: 7,- Euro
Book: Online booking or under the Padel City & Country Club Vienna contact details
Service: C&C PADDLE TENNIS ACADEMY
Christian Schmiedt - Tel.+43-664-3822482
Other: Padelshop (with padel racket test!)
Other sports
Padel Wien - Wienerberg - 3 padel courts
Services Padel Vienna - Wienerberg
Indoor Padel
Outdoor Padel
Racket rental
Padel Training
Padel tournaments
Online booking
Gastronomy
Opening hours Padel Wien - Wienerberg
Monday:

07:00 - 23:00

Tuesday:

07:00 - 23:00

Wednesday:

07:00 - 23:00

Thursday:

07:00 - 23:00

Friday:

07:00 - 23:00

Saturday:

07:00 - 23:00

Sunday:

07:00 - 23:00
Padel City & Country Club Wienerberg - Vienna News
Contact Padel City & Country Club Wienerberg - Vienna
Company:

Padel City & Country Club Wienerberg - Vienna

Address:

Gutheil-Schoder-Gasse 7

POSTCODE:

1100

City:

Vienna

Land:

Austria