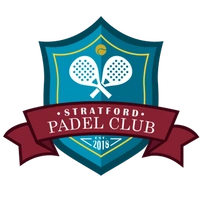 Padel Club London - Stratford Padel Club
Stratford Padel Club in London is located very close to the Queen Elizabeth Olympic Park in London.
SPC has 5 indoor courts and over 3500 padel players - making SPC not only the largest padel club in London, but the largest padel club in the UK.
The biggest tournaments in the country are held at the SPC.
The most competitive matches for all levels of play take place at the SPC.
The best players in the UK play and train at the SPC.
The SPC offers the highest standard of education in the country.
The largest critical mass of players, from beginners to advanced, takes place in the SPC.
The largest padel community in the UK can be found in the SPC.
The club was founded by players for players and offers a comprehensive range of leisure and entertainment activities for adults and children, including:
Padel lessons for adults and youth programmes
Monthly tournaments
Matches and social get-together
Fitness room
Bar and beer garden
Corporate events
Table tennis
The London Padel Club is open to members and non-members and caters for all padel abilities, from elite players to people who just want to try a new racket sport.
Padelclub London - Stratford Padel Club - 6 padel courts
Services Padelclub London - Stratford Padel Club
Indoor Padel
Outdoor Padel
Racket rental
Padel Training
Padel tournaments
Online booking
Gastronomy
Opening Hours Padelclub London - Stratford Padel Club
Stratford Padel Club News
Contact Stratford Padel Club
Company:

Stratford Padel Club

Address:

221 High Street, Stratford

POSTCODE:

E1

City:

London

Land:

Great Britain (UK)