Padel News - Padel Tennis News - Latest news around the sport of Padel, Padel Tennis, Paddle, Paddle Tennis. New padel locations, current padel tournaments, reports from the World Padel Tour and much more ...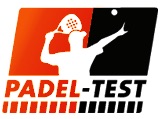 Padel Tennis with Arjen Robben on "Who Wants to Be a Millionaire?
The German padel community was amazed when the likeable padel player Timo Zang from the Geretsried padel centre presented Arjen Robben as the WWM telephone joker. But many spectators who had never heard of padel were surely asking themselves: What is padel tennis? Where can I play padel? What is the difference between tennis and padel? How are...