Padel News - Padel Tennis News - Latest news around the sport of Padel, Padel Tennis, Paddle, Paddle Tennis. New padel locations, current padel tournaments, reports from the World Padel Tour and much more ...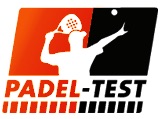 Laboratory test of padel rackets - the first of its kind
Testfakta conducted the world's first comparative laboratory test of padel rackets. Among other things, it was found that the rackets react differently to use and wear over time. The test was conducted at the Testea Padel Lab in Spain and the winner was the Equation WPT from Nox. With the help of robots and sensors, we tested the same...
Padel rackets