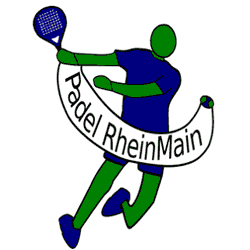 Padel RheinMain Wiesbaden
Padel RheinMain: With the new Padel facility in Wallau - Hofheim am Taunus Wiesbaden (15 km away) and Frankfurt (30 km away) now finally have the opportunity to play padel all year round. Padel has been available since May 2017 on two high-quality indoor courts with artificial turf and LED floodlights at the RheinMain MultiSport facility (with sauna and sports bar!).
Padel is played on 2 indoor courts with artificial turf and LED floodlights. In addition, taster courses, a padel school and the "Let's Play" player exchange are offered.
And there are Whatsapp groups for the different levels of play, so you can always find a match with the right level:
Playing strength 1 to 1.5 (pure beginners)
Playing strength 1.5 to 2 (beginner with some experience)
Playing strength 2 to 2.5 (medium-low)
Playing strength 2.5 to 3 (medium)
Playing strength 3 to 3.5 (medium-high)
Playing strength > 3.5 (advanced)
Of course, padel tournaments also take place at the Padel RheinMain facility: in addition to the more local or regional Open Padel tournaments, you can also take part in tournaments of the German Padel Tour here.
The easiest way to reach Padel Rhein Main is via the A66 Wallau exit or by bus 262 from Hofheim am Taunus!
Book Padel RheinMain courts
Monday - Friday from 8 a.m. to 5 p.m.: 16 euros
Monday - Friday from 5pm to 11pm: 24 euros
Weekend & Holidays: 24 Euro
Prices per hour and place
Rental rackets for a rental fee of 1€ per racket
Prepaid credit:
| | |
| --- | --- |
| Recharge 50€ | 10% gift recharge |
| Top up 100€ | 15% gift recharge |
| Charge 200€ | 20% gift recharge |

Book: Online booking or via Padel RheinMain contact details

Padel Training RheinMain
The Padelschule RheinMain has padel instructors with experience in both Germany and Spain. If you are a beginner or simply want to improve your padel tennis level, get in touch and Padel RheinMain will arrange a padel course that suits you. For players of all ages and especially for children, the padel courses are a fun way to learn the sport of padel or to improve your level of play.
There is padel training for individuals, tandem and groups of 3 and 4.
More Padel courts in Frankfurt in the overview!
Padel RheinMain Wiesbaden - 2 padel courts
Services Padel RheinMain Wiesbaden
Indoor Padel
Outdoor Padel
Racket rental
Padel Training
Padel tournaments
Online booking
Gastronomy
Opening hours Padel RheinMain Wiesbaden
Monday:

08:00 - 23:00

Tuesday:

08:00 - 23:00

Wednesday:

08:00 - 23:00

Thursday:

08:00 - 23:00

Friday:

08:00 - 23:00

Saturday:

09:00 - 20:00

Sunday:

09:00 - 20:00
Padel RheinMain Wiesbaden - Wallau News
Company:

Padel RheinMain Wiesbaden - Wallau

Address:

Nassau Street 32

POSTCODE:

65719

City:

Hofheim am Taunus

Land:

Germany