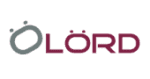 Lord Padel (or Lörd Pádel) is a Spanish padel supplier. The range includes padel rackets and accessories as well as padel fashion for men and women.
The current top models of padel rackets are Pala White Widow and Pala Black Wasp. But Lord Padel also has a racket for children in its range: Pala Candy for Kids. This children's padel racket is not only adapted to the needs of young padel players in terms of size and weight, but also visually.
Incidentally, Lord Padel's brand ambassador is Jani Gisbert, who, in addition to his successes as a professional tennis player and padel player, is also known in this country as the sporting advisor of the German Padel Federation is well known. In this function, he has already organised a padel camp at the Padel TVN Essen with national padel players.
Padel Racket
Padel balls
Padel shoes
Padel clothing
Other sports
Company:

Lord Padel

Address:

Sant Joaquim 136

POSTCODE:

08922

City:

Santa Coloma de Gramenet - Barcelona

Land:

Spain