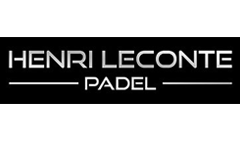 Henri Leconte PadelWhich tennis player doesn't know Henri Leconte, the French tennis pro and French Open finalist in 1988. For some time now, Leconte, with his international expert knowledge and his name, has been committed to the sport of padel. Together with the concept that is important to him and the right target group approach, he and his team want to make padel a new, successful sport in France and beyond.
Henri Leconte himself says:
"The first time I got to know padel was in Marbella and I immediately had a lot of fun with this fascinating game. I am very familiar with the tennis and padel worlds, which have many similarities but also different aspects. Padel is a unique sport with so many positive aspects - I'm hooked!"
"I am sure you will enjoy this sport as much as I do. With a focus on teamwork, mutual respect, fun and fulfilment, padel is a sport I can totally relate to."
The concept of Henri Leconte Padel (HL PADEL) is a complete solution for clubs and players alike. It covers all areas. Starting with the construction of padel courts, HL PADEL offers permanent support for clubs, which are networked together to organise a TOUR of tournaments where ambassador Henri Leconte regularly appears in person.
Players are given the opportunity to make appointments via an internet platform. Young players are trained by coaches who have previously been trained by HL PADEL. In order to offer players the best possible padel experience, a carefully selected range of different rackets and balls as well as suitable clothing is offered.
Henri Leconte Padel at a glance
Padel court construction and mediation
Classic Padel courts or with panoramic walls
Soft floors guarantee fast drying
Padel courts customisable to suit the customer
Wide range of high-tech products
Roof solutions
Activation measures at the "Henri Leconte Padel Club" site
HL Padel Tour
The Henri Leconte Padel TOUR truck with mobile padel court

Outreach: two days the public gets a chance to experience padel

Children and adults can play together during the day and watch the champions in action in the evening.
More information about padel in France: French Padel Federation
Foundation
Base Court
Panorama Court
Hall construction
Legal advice
Leasing
Grounds maintenance
Activation player
Gastronomy concept
Contact Henri Leconte Padel
Company:

Henri Leconte Padel

Address:

La Tour

POSTCODE:

13790

City:

Chateauneuf le Rouge

Land:

France