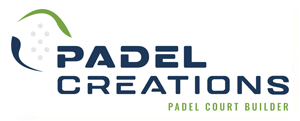 Padelcreations is an experienced padel court builder who has already built up several padel locations in Germany, Austria and Switzerland or added new padel courts. But Padelcreations has also built an outdoor padel facility in Barbados.
Padelcreations now offers 10 different Padel Court models with different options - according to your wishes
Padelcreations has a certified assembly team from Spain that has been working together for years. This means that Padelcreations can assemble a padel court (depending on model & options) in as little as 3-4 days!
Plus: The Padelcreations Padel Courts are manufactured according to the guidelines of the International Padel Federation.
The Padelcreations team can work together with your contractor (e.g. for the foundation, power lines to the court for light etc.) - hand in hand! Padelcreations can also find the right partner for you for the foundation construction.
Wind loads: Padelcreations offers the static verification according to Eurocode for the padel courts built outdoors according to your wind zone. And that with visual support through 2D/3D visualisation as well as 3D-360ª panoramic and 3D video animations of your padel project.
Here is a small selection of the many padel courts that Padelcreations has already built in German-speaking countries:
Outdoor padel facilities (outdoor)
Padel Court Mod. PREMIUM PLUS
Padel Court Mod. PREMIUM
Other projects:
Indoor padel facilities (indoor)
Padel Court Mod. BASIC PRO
In addition, Padlecreations has built over 400 padel courts worldwide.
Padel court models
Currently, Padelcreations offers 3 concepts for padel court construction:
BASIC Padel Court
This model is a simple pillar construction and is also the cheapest alternative. For increased stability, however, we recommend a frame construction (see mod. BASIC PRO/PREMIUM). The glass walls rest on all 4 sides of our model. Suitable for indoor assembly. Supplied and assembled as a turnkey project.
BASIC PRO Padel Court
Optimum price/performance ratio. Modular frame construction. The frames are welded in the factory and delivered as a unit (is not bolted on site). This guarantees high stability in the long term. Very suitable for indoor construction. Supplied and assembled as a turnkey project.
PREMIUM Padel Court
The PREMIUM model offers excellent structural stability for the wind loads in your area. All vertical columns of this structure are reinforced by an additional 80 x 80 x 2 mm tube. Reinforced and solid triple column frame construction. This model is mainly suitable for outdoor use, but can also be built indoors. Supplied and assembled as a turnkey project.
How is a padel court installed?
This is what these vivid videos from Padelcreations show:
.
Contact person is Juan Canovas (speaks fluent German, English and Spanish).
Foundation
Base Court
Panorama Court
Hall construction
Legal advice
Leasing
Grounds maintenance
Activation player
Gastronomy concept
Company:

Padelcreations

City:

Alicante

Land:

Spain