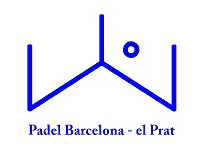 Padel Barcelona - el Prat
Padel Barcelona - el Prat: Here, both members and guests can play on the padel courts. With 14 courts, the facility offers enough space for everyone. The 10 outdoor courts are equipped with floodlights and 4 covered courts are also available.
The padel club in Barcelona also offers an outdoor pool, wet and changing rooms, a restaurant, gym and a padel shop. Players can park on site free of charge.
Anyone who wants to take padel lessons or visit the padel school has the opportunity to do so here. The padel school teaches players of all ages and levels.
See below for opening hours!
Padel courts El Prat
Attachment: Padel court in El Prat (Barcelona)
Seats: 14 Panorama Courts (10 outdoor & 4 covered)
Costs:
Court rental for members: from 1 Euro (in the morning during the week even free of charge)
Seat rental for guests: from 4.50 euros
The prices for members (subscription) are significantly lower than the above rates.
So if you live in Barcelona and want to play regularly, consider becoming a member of the Barcelona el Prat Padel Club!
Note: Padel rackets can be rented or purchased on site.
Service: Padel school and padel courses on offer
Other:
Free parking
Restaurant
Outdoor pool
Wet and changing rooms
Padel Shop
Restaurant
Fitness room
Padel Barcelona - el Prat - 14 padel courts
Services Padel Barcelona - el Prat
Indoor Padel
Outdoor Padel
Racket rental
Padel Training
Padel tournaments
Online booking
Gastronomy
Opening hours Padel Barcelona - el Prat
Monday:

09:00 - 23:00

Tuesday:

09:00 - 23:00

Wednesday:

09:00 - 23:00

Thursday:

09:00 - 23:00

Friday:

09:00 - 23:00

Saturday:

09:00 - 22:00

Sunday:

09:00 - 22:00
Padel Barcelona - el Prat News
Contact Padel Barcelona - el Prat
Company:

Padel Barcelona - el Prat

Address:

Parc del Riu, 3-4, Ronda de Llevant s/n;

POSTCODE:

08820

City:

El Prat de Llobregat (Barcelona)

Land:

Spain