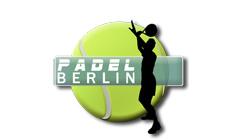 Padel Berlin Friedrichshain
Padel Berlin is the name of the first commercial padel facility in Berlin. In 2012, the padel courts were built in Berlin Friedrichshain directly near Ostkreuz. The initiator and operator of the facility is padel pioneer Alexander Hilbricht, who got to know and love the sport through his time as a tennis pro in Spain.
Back in Berlin, he was surprised that there were still no padel courts in the capital and so he decided to realise a padel centre in Berlin. When the padel courts were built in the summer of 2012, Spanish padel fans and sports enthusiasts quickly joined him at the facility. This is how the padel tennis community in Berlin grew from the very beginning. In the meantime, there is a permanent membership base with numerous padel players.
And since then, the two outdoor padel courts with floodlights from padel concept (construct and artificial turf in blue) a padel hall with a padel court was added, the motto at Padel Berlin is: no matter whether it's sunny or rainy, you can always play padel tennis in Friedrichshain!
Padel Berlin has already been the venue for several national and international padel tournaments. Padel tournamentsbut also organises league play days, events & member events and local padel tournaments.
And for those who do not yet have a playing partner, a game organisation is offered by Padel Berlin.
Padel courts Berlin
Attachment: Padel centre in Friedrichshain near Ostkreuz, sun terrace with seating, drinks bar, wet and changing area, barbecue area, music system.
Costs: Outdoor court from 24,- Euro / hour
Indoor court from 40,- Euro / hour
Rent padel racket: 2,- Euro
Rent padel balls: 1,- Euro / person
Game organisation: 1,- Euro / person
Book: Online booking or via Padel Friedrichshain contact details
Service: Introductory courses, training offer (5,- Euro / person)
Hint: Overview of the Padel courts in Berlin.
Padel Berlin Friedrichshain - 3 padel courts
Services Padel Berlin Friedrichshain
Indoor Padel
Outdoor Padel
Racket rental
Padel Training
Padel tournaments
Online booking
Gastronomy
Opening hours Padel Berlin Friedrichshain
Monday:

10:00 - 22:00

Tuesday:

10:00 - 22:00

Wednesday:

10:00 - 22:00

Thursday:

10:00 - 22:00

Friday:

10:00 - 22:00

Saturday:

10:00 - 22:00

Sunday:

10:00 - 22:00
Padel Berlin Friedrichshain News
Contact Padel Berlin Friedrichshain
Company:

Padel Berlin Friedrichshain

Address:

Meadow path 1-4

POSTCODE:

10365

City:

Berlin

Land:

Germany