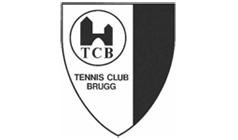 Since spring 2013, the Brugg Tennis Club has also had an outdoor padel court. This can also be used in winter, as long as the court is playable. You can play padel in Brugg with the invitation of an active member.
Book Padel Brugg courts 
Attachment: Part of the Tennis Club Brugg facility; club restaurant
Seats: 1 outdoor padel court (artificial turf) with floodlights
Book: Online reservation or via Padel Club Brugg Contact details
Other: Paddle tournaments
Trial membership Padel (summer season): 200,- CHF
Annual fee for Padel: 300,- CHF
All Swiss padel courts in the overview!
Padel Brugg - 1 padel courts
Indoor Padel
Outdoor Padel
Racket rental
Padel Training
Padel tournaments
Online booking
Gastronomy
Opening hours Padel Brugg
Monday:

07:00 - 23:00

Tuesday:

07:00 - 23:00

Wednesday:

07:00 - 23:00

Thursday:

07:00 - 23:00

Friday:

07:00 - 23:00

Saturday:

07:00 - 23:00

Sunday:

07:00 - 23:00
Padel Tennis Club Brugg News
Contact Padel Tennis Club Brugg
Company:

Padel Tennis Club Brugg

Address:

Rössliackerstrasse 25

POSTCODE:

5200

City:

Brugg

Land:

Switzerland