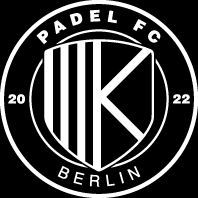 Padel FC: Padel in Berlin Rummelsburg on a total of 7 indoor padel courts - 5 of which are normal padel courts for 4 padel players and two small single courts for 1 vs. 1 padel matches.
This makes Padel FC Berlin's largest padel venue!
And this also makes Padel FC Berlin one of the largest padel court operators in Germany.
The padel courts of Padel FC Berlin are always open from Monday to Sunday from 10 am to 10 pm.
The costs start at 16 Euros per hour - you can get more information about this by clicking on the booking link below.
Behind Padel FC are Marc Klopp (the son of football coach and padel enthusiast Jürgen Klopp) and Michael Jäggle.
Dennis will be available on site as Operations Manager and will answer all your questions about padel tennis at Padel FC Berlin.
And here is a current ...
Video from the Padel FC Berlin hall
Quote Jürgen Klopp:
"BESIDES FOOTBALL THE BEST GAME I EVER PLAYED
AND I've ONLY KNOW IT for FIVE YEARS.
BUT SINCE THEN I've become REALLY ADDICTED TO IT
- A GREAT GAME TO PLAY"
JÜRGEN KLOPP
Padel FC Berlin - 7 padel courts
Indoor Padel
Outdoor Padel
Racket rental
Padel Training
Padel tournaments
Online booking
Gastronomy
Opening hours Padel FC Berlin
Monday:

10:00 - 22:00

Tuesday:

10:00 - 22:00

Wednesday:

10:00 - 22:00

Thursday:

10:00 - 22:00

Friday:

10:00 - 22:00

Saturday:

10:00 - 22:00

Sunday:

10:00 - 22:00
Company:

Padel FC Ltd.

Address:

Köpenicker Chaussee 11-14

POSTCODE:

10317

City:

Berlin

Land:

Germany
Contact:

Dennis - Padel FC Berlin Operations Manager

Phone:

00491777393897