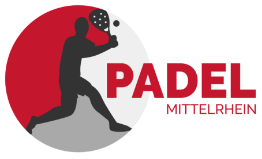 Padel Koblenz Middle Rhine
With Padel Mittelrhein, there is now also an outdoor padel court between Koblenz and Montabaur.
This modern court meets the standards of the World Padel Federation and is probably unique in Germany as a mobile court.
The course is located on the courts of the TC Rot-Weiss Höhr-Grenzhausen.
Access is purely electronic and you can play undisturbed.
Game fees
Weekdays between 08.00 and 16.00:
60 minutes - 18,00 Euro
90 minutes - 27,00 Euro
And wekrdays from 16.00 and on weekends:
60 minutes - 24,00 Euro
90 minutes - 32,00 Euro
Book padel court
Yes, online here!
This is where the padel facility is located:
Padel Rackets & Balls
You can rent the rackets for a fee of 3.00 euros per racket and game, regardless of how long you play. The padel balls are available for purchase in a 3-pack for 7.00 euros and you can take them with you for the next game.
-> Write us a WhatsApp right after booking (see below) and we will tell you how to get the padel rackets and padel balls.
Padel Koblenz Middle Rhine - 1 padel courts
Services Padel Koblenz Middle Rhine
Indoor Padel
Outdoor Padel
Racket rental
Padel Training
Padel tournaments
Online booking
Gastronomy
Opening hours Padel Koblenz Middle Rhine
Monday:

08:00 - 21:00

Tuesday:

08:00 - 21:00

Wednesday:

08:00 - 21:00

Thursday:

08:00 - 21:00

Friday:

08:00 - 21:00

Saturday:

08:00 - 21:00

Sunday:

08:00 - 21:00
Contact Padel Mittelrhein
Company:

Padel Middle Rhine

Address:

Rathausstr. 129

POSTCODE:

56203

City:

Höhr

Land:

Germany