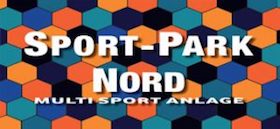 Padel Nuremberg Sportpark North
Finally, there is a second location in Nuremberg - at Sportpark Nord, padel tennis joins other sports such as squash and badminton. In addition, the Sportpark Nord also places great emphasis on fitness and wellness. And that means for padel players: sauna and wellness are included in the price!!! And the whole package is rounded off by free parking directly in front of the house.
Sportpark Nord Padel court booking
Monday till Friday
09:00 to 17:00: 16,- Euro
17:00 - 21:00: 24,- Euro
21:00 until 24:00: 16,- Euro
Saturday
13:00 to 22:00: 16,- Euro
Sunday & Holidays
09:00 to 22:00: 24,- Euro
More info:
Padel Court bookings are always incl. sauna & wellness - minimum booking duration is 1 hour
Rental fee for padel rackets: 3,10 Euro
There are also special offers such as "All-you-can-Padel" with a monthly fixed price including sauna and wellness, where several months are booked - very interesting especially for frequent players!
Padel Nürnberg Sportpark Nord - 1 padel courts
Services Padel Nuremberg Sportpark North
Indoor Padel
Outdoor Padel
Racket rental
Padel Training
Padel tournaments
Online booking
Gastronomy
Opening hours Padel Nuremberg Sportpark Nord
Monday:

09:00 - 00:00

Tuesday:

09:00 - 00:00

Wednesday:

09:00 - 00:00

Thursday:

09:00 - 00:00

Friday:

09:00 - 00:00

Saturday:

13:00 - 22:00

Sunday:

09:00 - 22:00
Padel Nuremberg - Sportpark Nord News
Contact Padel Nuremberg - Sportpark Nord
Company:

Padel Nuremberg - Sportpark Nord

Address:

Andernacherstrasse 15

POSTCODE:

90411

City:

Nuremberg

Land:

Germany