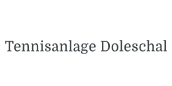 The padel and tennis facility is located in beautiful Stockerau and is therefore easily accessible from Vienna, Korneuburg, Mistelbach, the surrounding area or Stockerau itself.
There is also plenty of free parking on site. In addition to padel and tennis, the Doleschal tennis facility in Stockerau also offers a restaurant and a sauna. Padel is played on an outdoor court with artificial turf.
With floodlighting, matches can even be played late into the evening!
More Austrian Padel courts at a glance!
---
Padel courts
Attachment:
Part of the Doleschal tennis complex
Clubhouse
Sauna
Solarium
Restaurant (Daily 09:00 - 22:00)
Parking spaces
Seats: Outdoor padel court (green artificial turf) with floodlights
Playing times:
Monday - Friday: 08:00 - 22:00 hrs
Saturday: 08:00 - 16:00
Sunday: 08:00 - 11:00 hrs
Public Holiday: 08:00 - 22:00
Costs: Single lesson: 18,- Euro
Block of 10: 140,- EuroRental fee for rackets and balls included!
Reservations by telephone are requested (+43 (0) 2266 / 67771).
Book: By arrangement under Padel Wien Stockerau Contact details
Service: Training offer on request
Padel Vienna - Stockerau - 1 padel courts
Services Padel Vienna - Stockerau
Indoor Padel
Outdoor Padel
Racket rental
Padel Training
Padel tournaments
Online booking
Gastronomy
Opening hours Padel Vienna - Stockerau
Monday:

08:00 - 22:00

Tuesday:

08:00 - 22:00

Wednesday:

08:00 - 22:00

Thursday:

08:00 - 22:00

Friday:

08:00 - 22:00

Saturday:

08:00 - 16:00

Sunday:

08:00 - 11:00
Padel Vienna - Stockerau News
Contact Padel Vienna - Stockerau
Company:

Padel Vienna - Stockerau

Address:

Way to the indoor swimming pool 3

POSTCODE:

2000

City:

Stockerau

Land:

Austria