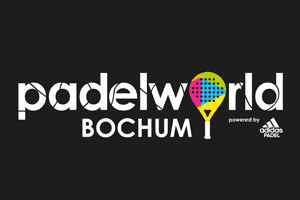 padelworld Bochum: Germany's largest outdoor padel facility (2,500 sqm) is currently being built here with 4 outdoor padel courts (from AFP adidas). The construction work started on 27.07.2020. Even the Lord Mayor of Bochum, Thomas Eiskirch, was on site and enthusiastic about the padel plans of Marcel Maltritz, the mastermind behind padelworld Bochum. He is supported by Darek Nowicki, Germany's best padel player. Opening hours are daily from 9.00-22.00.
And so it is no wonder that this is only the beginning: soon, the padel facility will even be expanded to 8 or more padel courts.
With this Padel in the Ruhr Area more than arrived!
padelworld Bochum - 4 padel courts
Services padelworld Bochum
Indoor Padel
Outdoor Padel
Racket rental
Padel Training
Padel tournaments
Online booking
Gastronomy
Opening hours padelworld Bochum
Monday:

09:00 - 22:00

Tuesday:

09:00 - 22:00

Wednesday:

09:00 - 22:00

Thursday:

09:00 - 22:00

Friday:

09:00 - 22:00

Saturday:

09:00 - 22:00

Sunday:

09:00 - 22:00
Contact PadelWorld Bochum
Company:

PadelWorld Bochum

Address:

Am Leithenhaus 14

POSTCODE:

44892

City:

Bochum

Land:

Germany