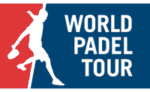 The World Padel Tour (WPT) started in 2013 and replaced the Padel Pro Tour as a result of an agreement between an organiser and the Association of Professional Padel Players (AJPP) and the Spanish Women's Padel Association (AFEP).
The WPT is currently the only professional padel league in which the best padel players in the world participate. It is comparable to the ATP Tour in tennis, except that the tournaments of the circuit (15-20) are mainly held in Spain. Only a small number of tournaments are held in other countries, e.g. Argentina or Portugal. At the end of each WPT season, the Masters takes place, where the best 8 teams of the season compete against each other.
The matches of the WPT events are broadcast on national TV and radio and go viral through the WPT. The WPT thus owns the greatest attention for the sport of padel worldwide.
This error message is only visible to WordPress admins
Error 403: Requests from referer are blocked..
Domain code: global
Reason code: forbidden
The players of the WPT are the undisputed stars of padel sport, because they offer the most spectacular rallies.
To name just a few well-known names: Juan Martín Díaz, Fernando Belasteguin, Juani Mieres, and among the women: Carolina Navarro, Cecilia Reiter , Icíar Montes and Alejandra Salazar.
World Padel Tour WPT News
Almost 3 years ago, Claudius Panske and Maxim Grachev started their padel journey together in Herne. Now the two even made their way to the World Padel Tour in Andorra to compete with professional padel players from all over the world. Equipped with a wild card, they started the so-called "Pre-Previa" on 24.9, where they had to deal with a strong team: The Portuguese Vasco Pascoal (No. 91 WPT Ranking) and the Spaniard Javier Rico Dasi (No. 81 WPT Ranking)...
Address:

Calle Río Bullaque 2

POSTCODE:

28034

City:

Madrid

Land:

Spain
Padel Tournament Organiser