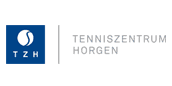 The THZ Tenniszentrum Horgen facility is located about 15km from Zurich on the left, western shore of Lake Zurich. Since spring 2016, the club has also offered its first floodlit padel court.
And there is also professional help for padel novices and advanced padel players right at the start: Philipp Müllner (1998-2006 professional player on the ATP Tour) is the padel specialist at TZH. Bambini, junior and group offers are also advertised for the summer, depending on demand.
Book a padel court:
The padel court is available continuously from Monday to Sunday, weather permitting, and can be reserved online or by telephone.
You can book online here!
Padel Annual Pass
An annual pass can be purchased for CHF 365, which is valid for the entire season as long as the weather permits and the facility is open.
More Padel courts in Switzerland with us in the overview!
---
Padel courts
Attachment: Part of the Horgen Tennis Centre
Gastronomy
Parking facilities
Seats: 1 outdoor padel court (artificial turf) with floodlights
Playing times: Mon - Fri: from 06:00 - 23:00
Saturday: 07:00 - 20:00
Sunday: 07:00 - 20:00
Costs: Mon. - Fri. until 16:00: 40,- CHF
Mon. - Fri. from 16:00: 48,- CHF
Sat., Sat: 40,- CHF
Book: Online booking or further under Padel Zurich Horgen contact details
Service: Offers for private lessons and group courses (Mon.-Sun.)
1 lesson á 60 min.: 145,- CHF
5 lessons: CHF 705
10 lessons: 1370,- CHFCourt rental, rackets and balls are provided!
Training of any level by Philipp Müllner

Other: Padelshop (with accessories from HEAD & Babolat)
Equipment hire
Padel annual pass from CHF 365
Padel Tournaments & Events
Playmate exchange
Other sports
Padel Zurich - Horgen - 1 padel courts
Services Padel Zurich - Horgen
Indoor Padel
Outdoor Padel
Racket rental
Padel Training
Padel tournaments
Online booking
Gastronomy
Opening hours Padel Zurich - Horgen
Padel Zurich - Horgen News
Contact Padel Zurich - Horgen
Company:

Padel Zurich - Horgen

Address:

Waldeggstrasse 7

POSTCODE:

8810

City:

Horgen

Land:

Switzerland