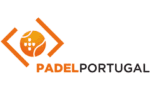 Padel Federation Portugal
Since 2011 Padel in Portugal under the jurisdiction of the Portuguese Tennis Federation, which is a member of the FIP World Padel Federation, among others. The tennis federation sees padel as an ideal way of expanding tennis in Portugal, with a huge social character.
Already in the 90s, the first padel courts were created in Lisbon, even if they were mainly played by Spanish visitors or newcomers. In the late 90s, more padel facilities were added in San Antonio and Quinta Marinha, which laid the foundation for systematic work on the development of padel in the country.
Padel only exploded after the first respectable success (3rd place at the European Championships in 2008) and the resulting greater public awareness. In a short time, more padel courts were built on the current tennis courts and the enthusiasm for the sport is still unbroken. Today, it is estimated that almost 9,000 Portuguese play padel on more than 100 courts!
Padel Federation Portugal
FIP Membership
EPA Membership
Non-profit
Association account
Padel Federation Portugal News
Contact Padel Federation Portugal
Address:

R. Actor Chaby Pinheiro 8A

POSTCODE:

2795-005

City:

Linda-a-Velha

Land:

Portugal