Invitation: Padel Veterans Teams Championships 2017
By this we gladly invite your esteemed Federation to participate in this event. For the first time there will be a National Team Championship for (male) Veterans taking place in Western Europe. The event is organized by the Dutch Padel Federation, in cooperation of Padel Belgium, Padel Vlaanderen and International Padel Federation. The host will be Padel4U2 in Gent, Belgium.
The Friendly International Veterans National Teams Championships 2017 will be an invitational tournament including up to 8 participating countries. Each team comprising a minimum of 6 players and a maximum of 8 players per age category. Each national team category competing independently:
45+ 50+ 55+
The goal of this tournament is not only to compete for a championship but also the promotion of padel. Having fun, building team spirit and making new international contacts that share passion for padel are in the centre of this event as well.
Padel is one of the fastest growing racketsports around the world. Veterans are an important target group of the sport. All participating countries can surely profit from the promotion and news value of this event.
Date: 2-5june2017
Location: Padel 4U2 Gent, Emanuel Hielstraat 108, 9050 Gentbrugge, Belgium
Procedure and rules:
Federations can inscribe a national team in one, two or all age categories
National comprise a minimum of 6 and a maximum of 8 national players per age category
Each age group plays in a group of 3 or 4 countries
Number 1 of each group plays for the championship
Number 2, 3 and 4 are also playing each other for lower positions.
In case of smaller groups there will be cross finals
A country-match is played to 3 matches (third set tiebreak). Each player can only play 1 match per
country-match.
Programme:
 Friday 2 June: 19.00 welcome
 Saturday 3 June: 09.30 start country - matches 20.30 start dinner
 Sunday 4 June: 09.30 start country - matches 20.30 start dinner
 Monday 5 June: 09.30 finals - 13.00 final - 16.30 end Monday 5 June:
Inscription cost:
There are very good possibilities for food and catering (optional). Every day all teams will get together for dinner to network, share national stories and build the padel spirit. For more information or to reserve your catering contact PADEL4U: info@padel4u2.be
Important:
 Sign up before May 1st 2017
 Maximum of 8 countries (inc. organiser Holland & host country Belgium), first inscribed first served
Inscription and further information:
 Pyotr van Dalfsen
 Coordinator Veterans, Dutch Padel Federation
 Veteranen@padelbond.nl
 Tel/WhatsApp +31 (0) 6 53 248 260
Nederlandse Padelbond De Ruyterlaan 14 3941 WR Doorn www.padelbond.nl
€495, per country team/age category. Fee is including balls and use of courts
FIP Membership
EPA Membership
Non-profit
Association account
Padel Tennis Location Map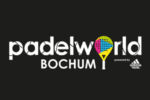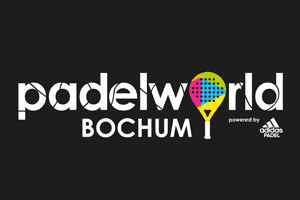 Wilson becomes main sponsor of padelworld Bochum: strategic partnership to promote padel in Germany
padelworld Bochum: Wilson becomes main sponsor of padelworld Bochum. In addition to branding on the facility, joint projects and the strategic promotion of padel in Germany are...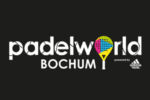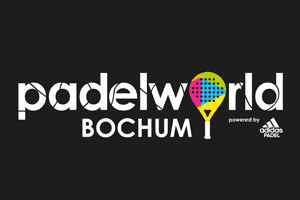 Padelworld Bochum: Impact for Padel in Bochum
padelworld Bochum: Germany's largest outdoor padel facility opens on the last weekend of September in Bochum After three years of planning and eight weeks of construction, the facility will open on 26 September 2020....
Bochum
Padel courts
Padel Tournament
Padelworld